York University is Righting the Future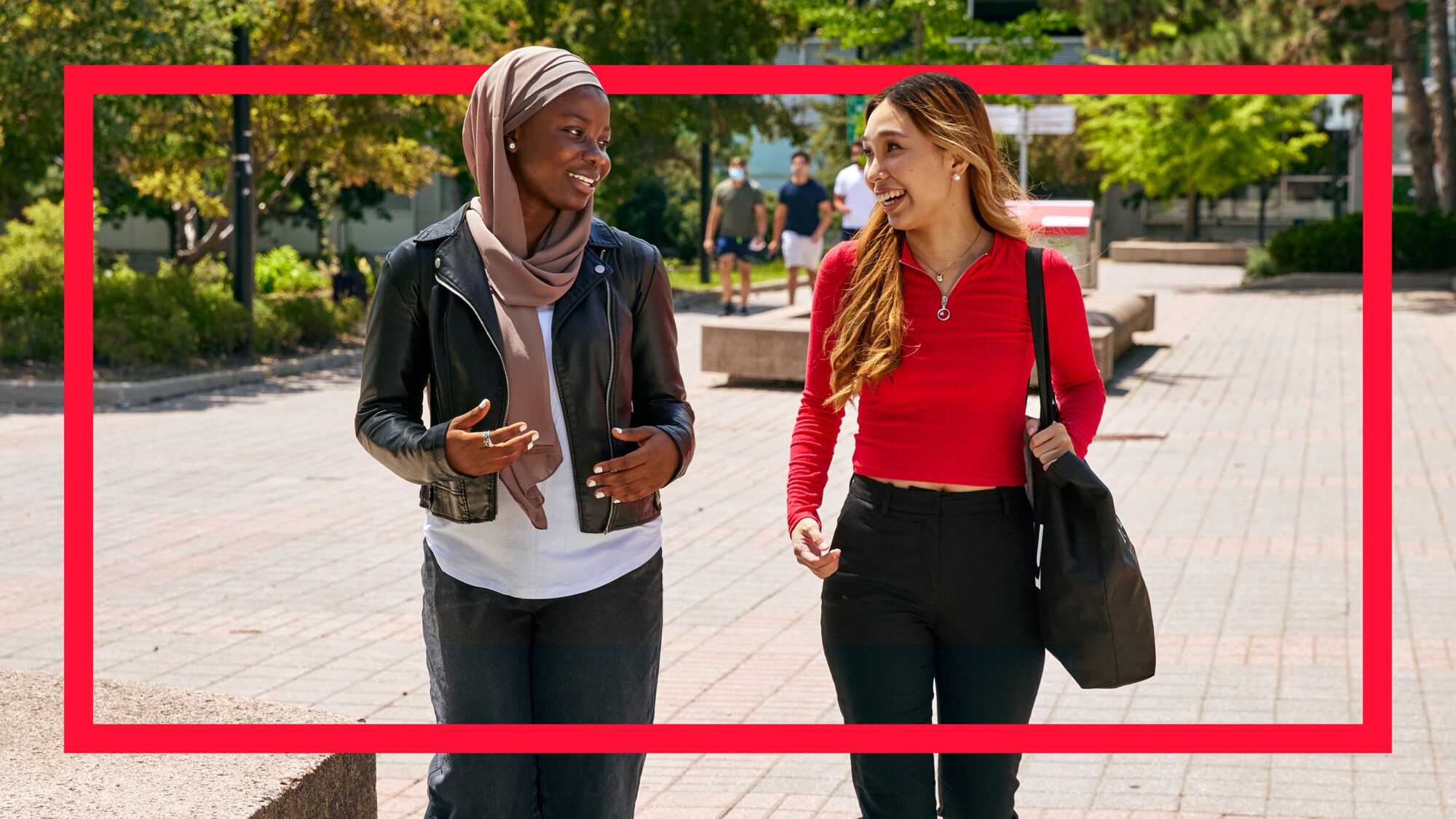 York University is a top international teaching and research university and a driving force for positive change. York is empowered by diverse community with global perspective and is preparing its students for their long-term career and personal success.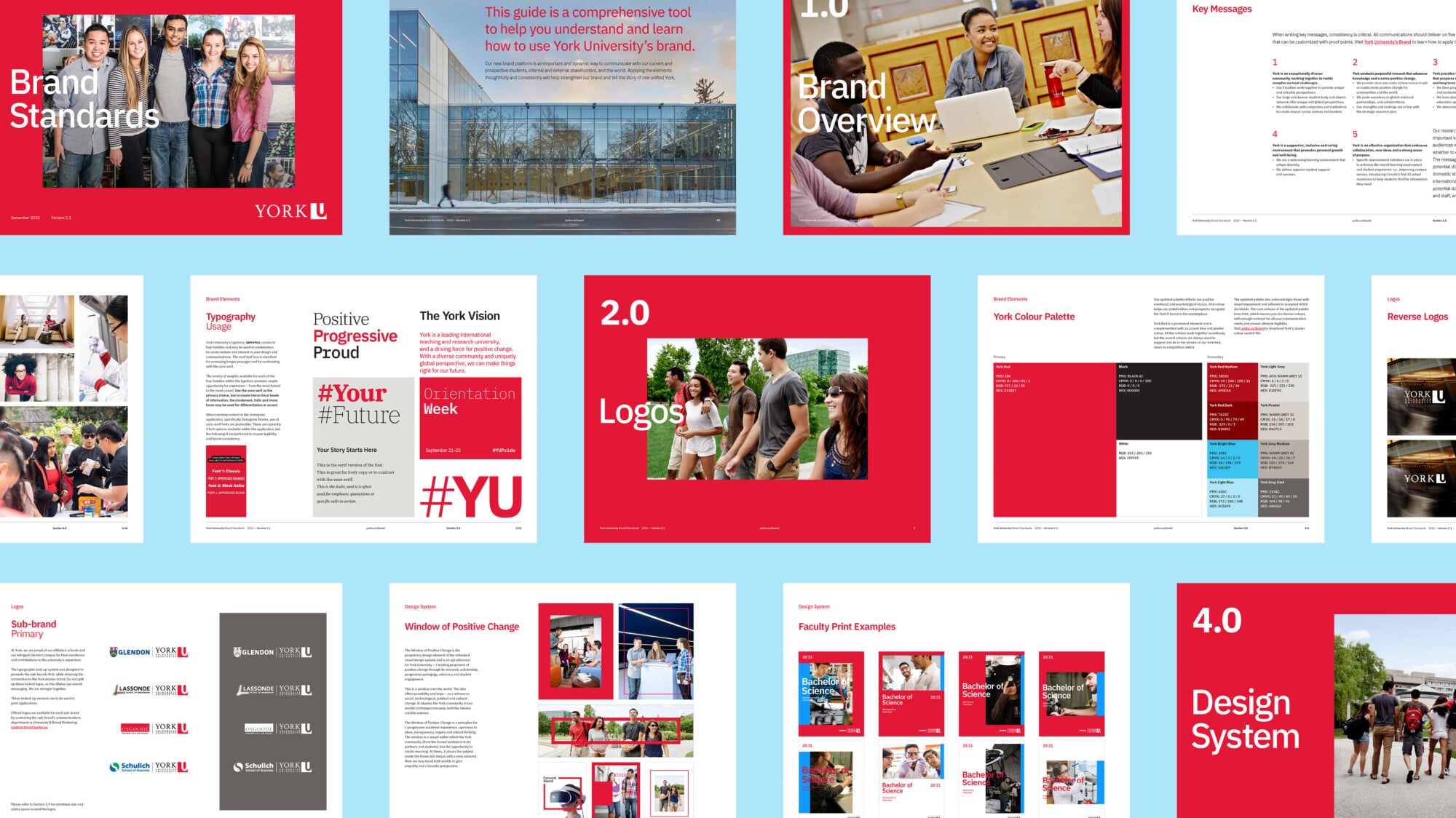 York Brand Foundation
We were engaged to create a new, comprehensive visual brand design system for York University to bring to life its strategic positioning of positive change across its marketing and communications.
Division of Students Handbooks
'Join a Community of Changemakers' is the message that greets future students on York University's website. Working with York's Division of Students team, we were honoured to help produce a series of student handbooks.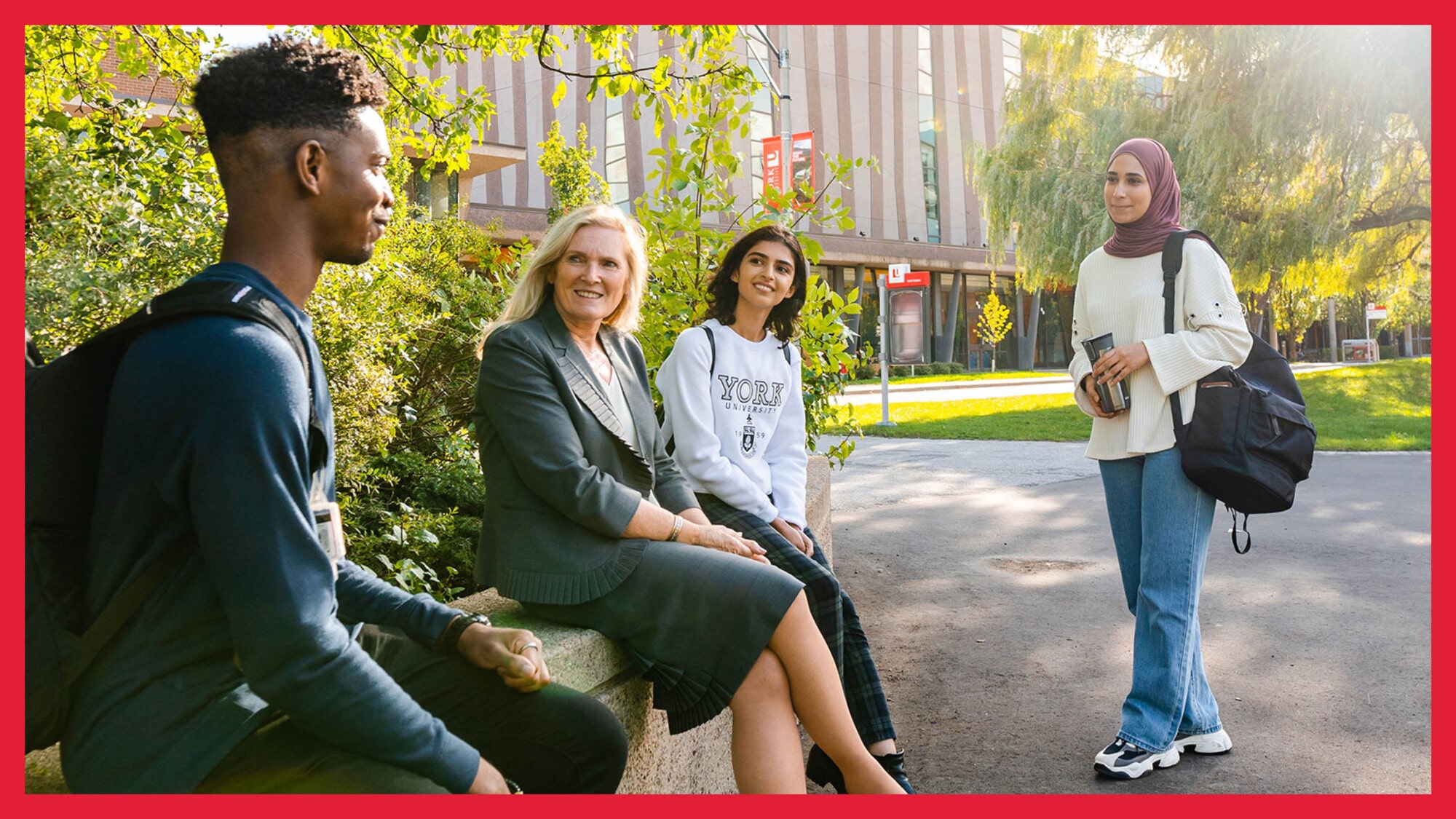 2021 President's Report Website
President Rhonda Lenton's commitment to the success of York University's students, faculty, campuses and researchers is captured and presented each year in her digital President's Report.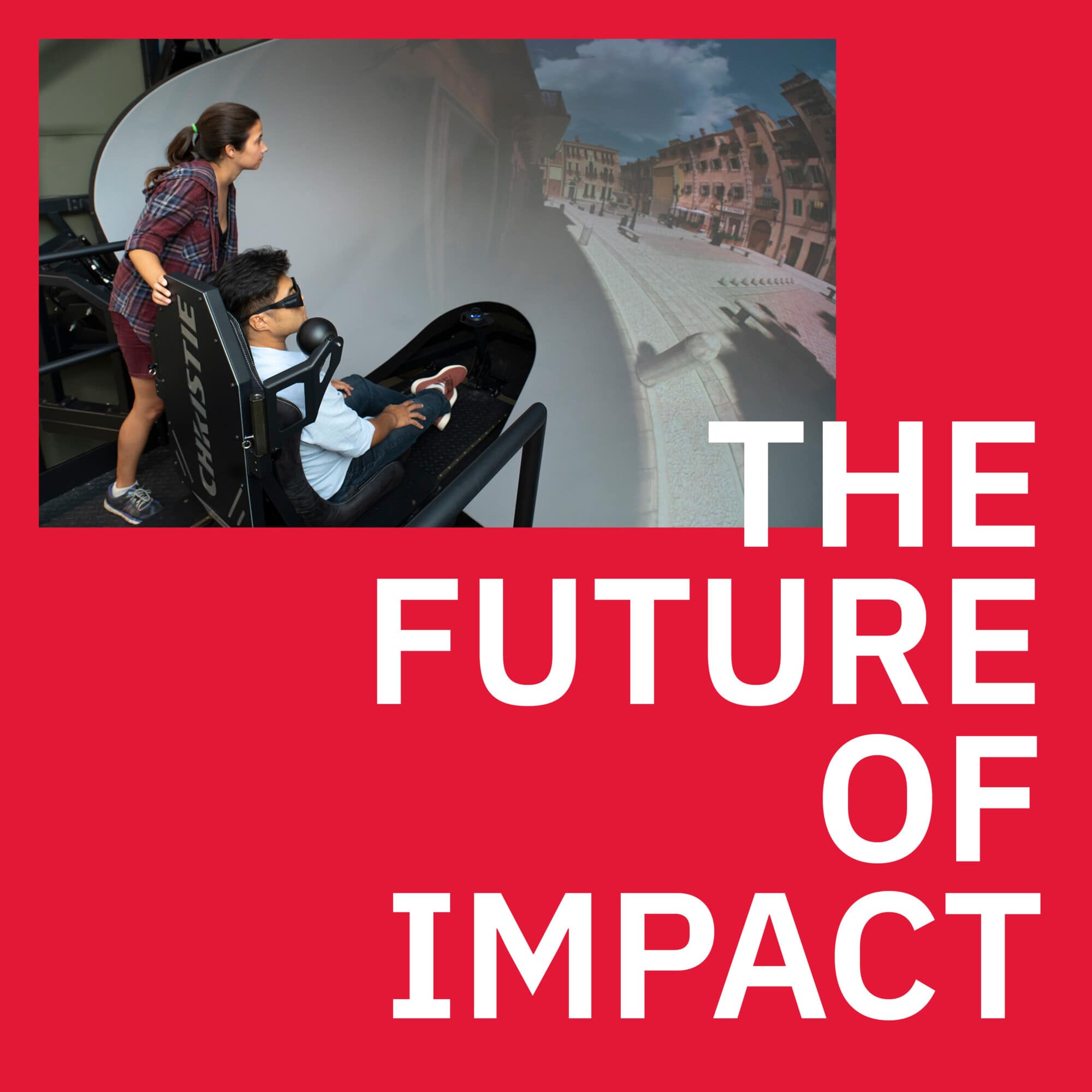 2020 Digital Economic and Social Impact Report
York University's Economic Social Impact Report exists as the summary of a larger 36,000-word commissioned report that was the result of over a year's worth of research and detailed insight into the institute.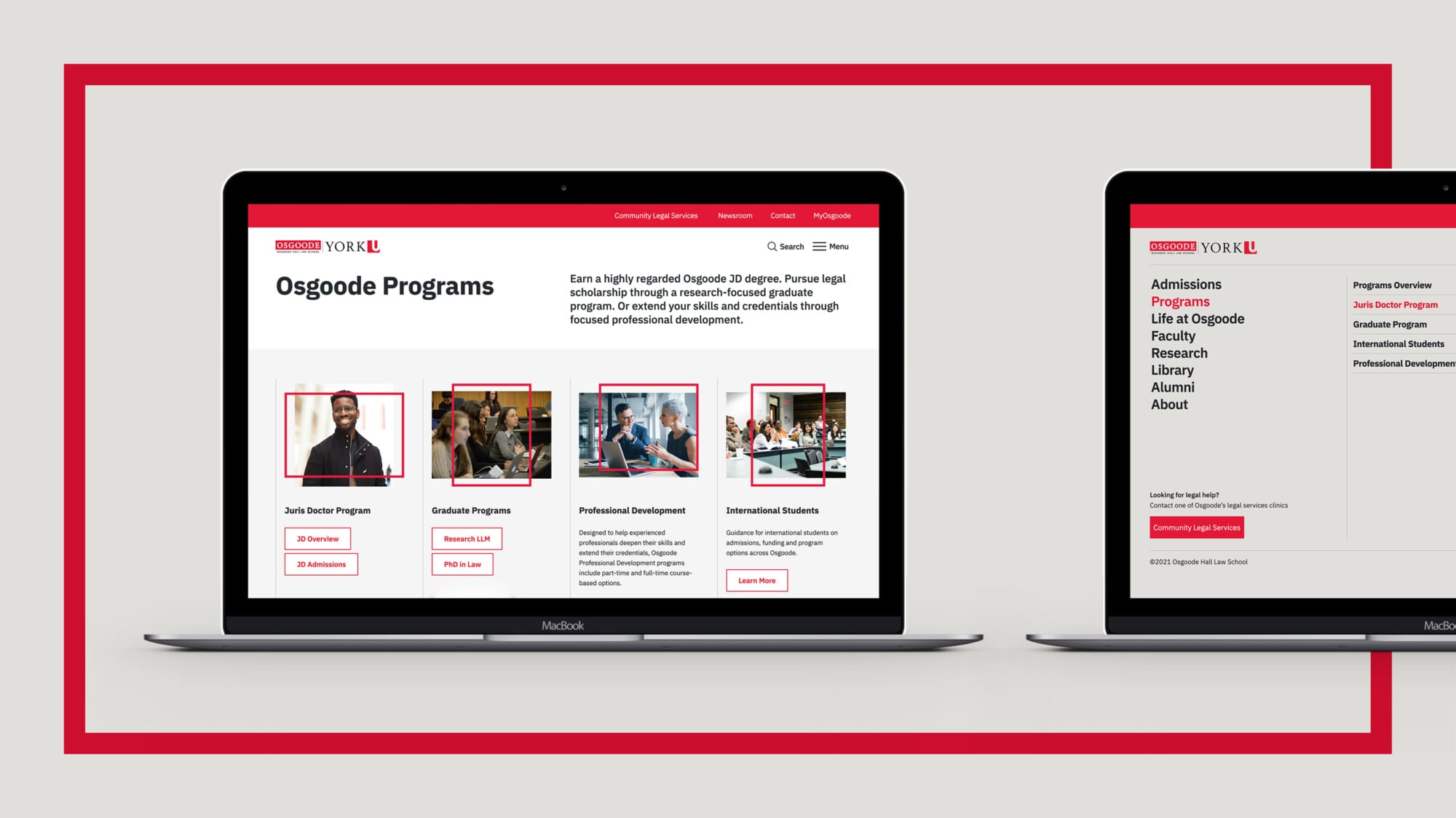 Osgoode Hall Law School Website
We had privilege to work with Osgoode to design and build a new website that reflects the school's inclusive and innovative approach to legal academics.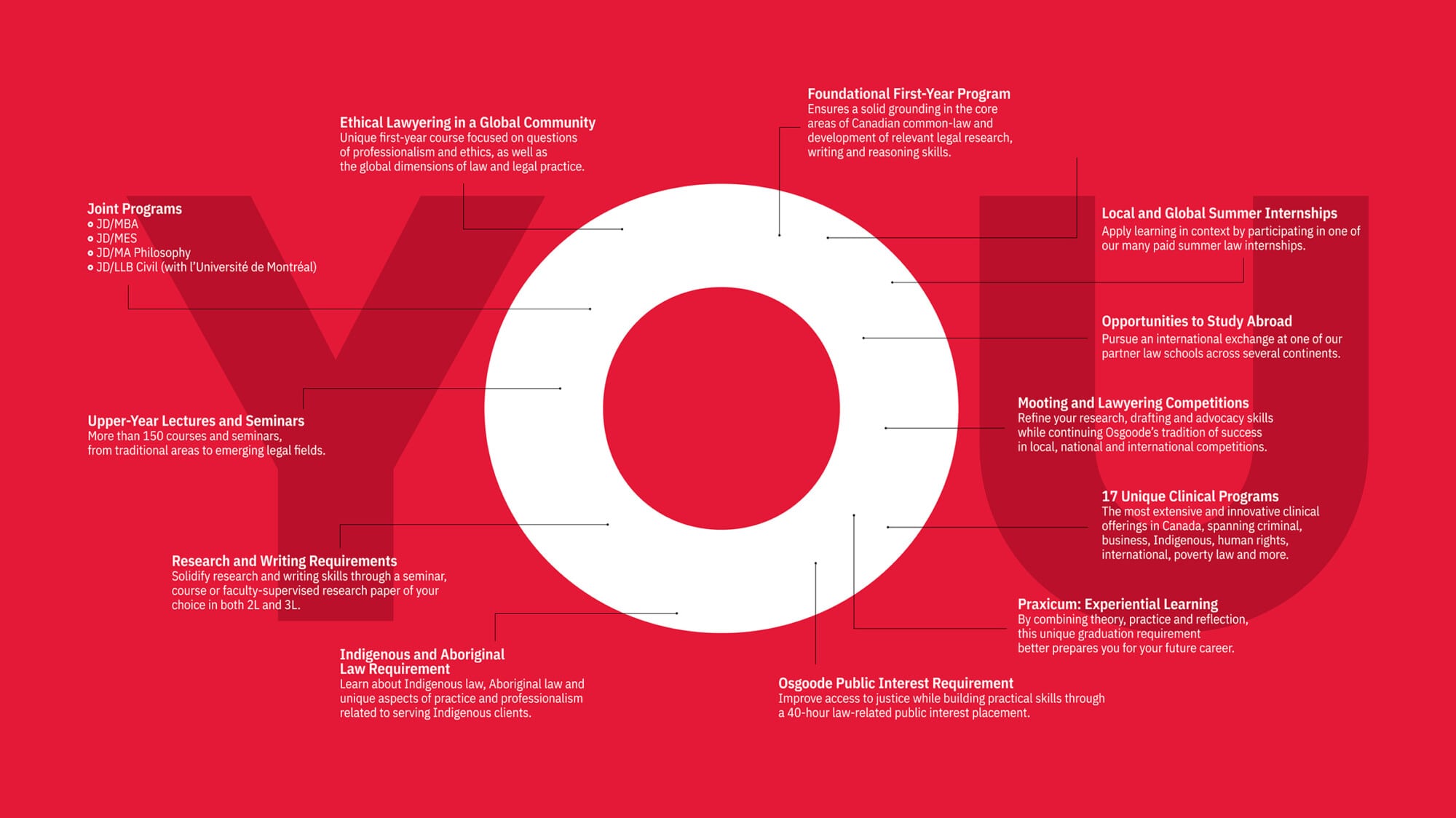 Osgoode Hall Law School 2023 Viewbook
With a focus on clearly helping potential students understand the journey into the legal profession, the viewbook takes advantage of stunning portraits of the current cohort to tell the school's important impact stories.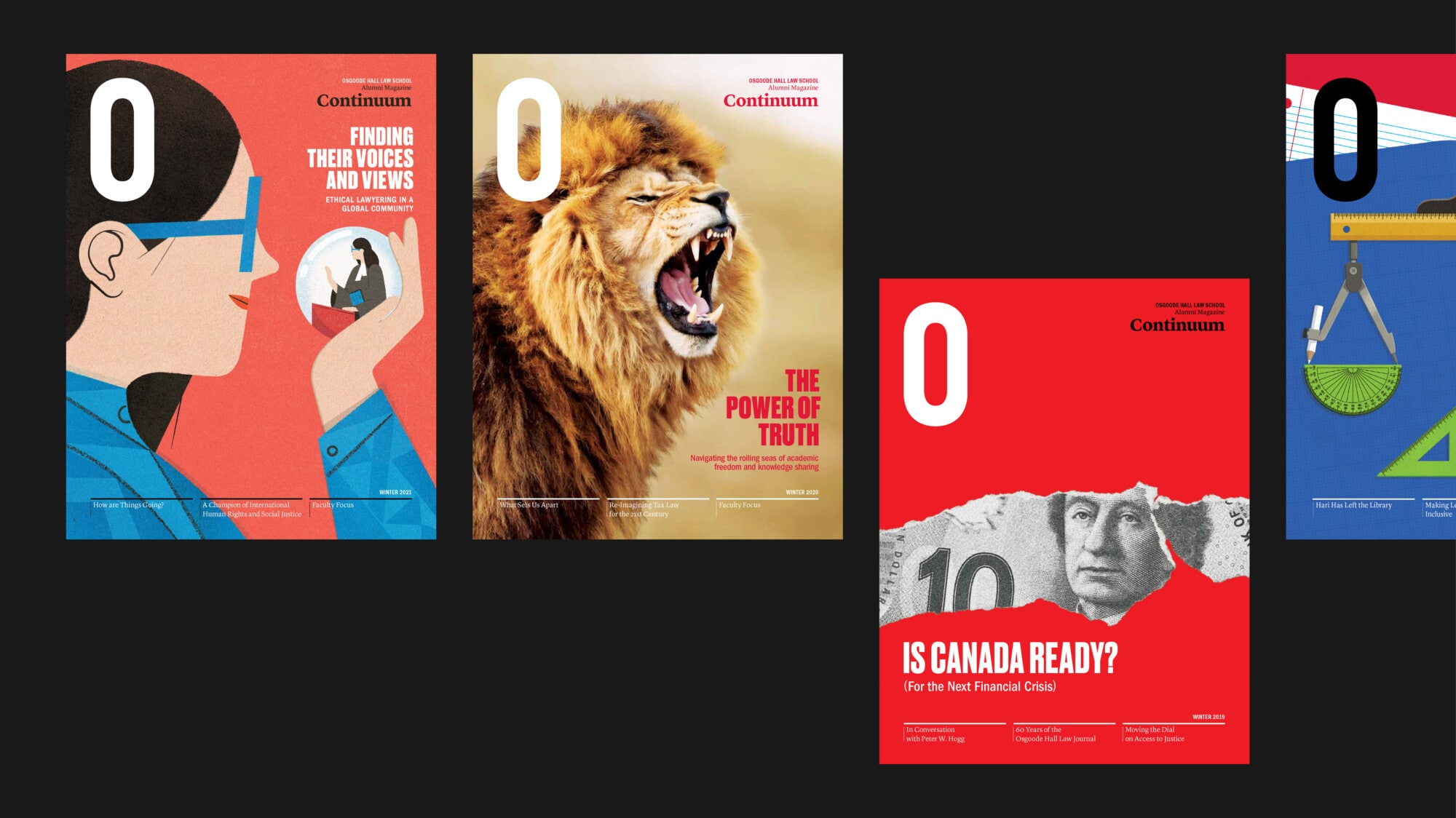 Continuum
Continuum Magazine concentrates on topics that impact legal professionals and law from around the world while focusing on the human impact stories from within the school. 
Glendon Campus is a very important part of the larger York University institute. Rooted in the liberal arts tradition, Glendon is focused on diversity and change makers who look to nurture innovative ideas and inspire leaders for tomorrow. We were excited to be asked to put all of that into this year's viewbook.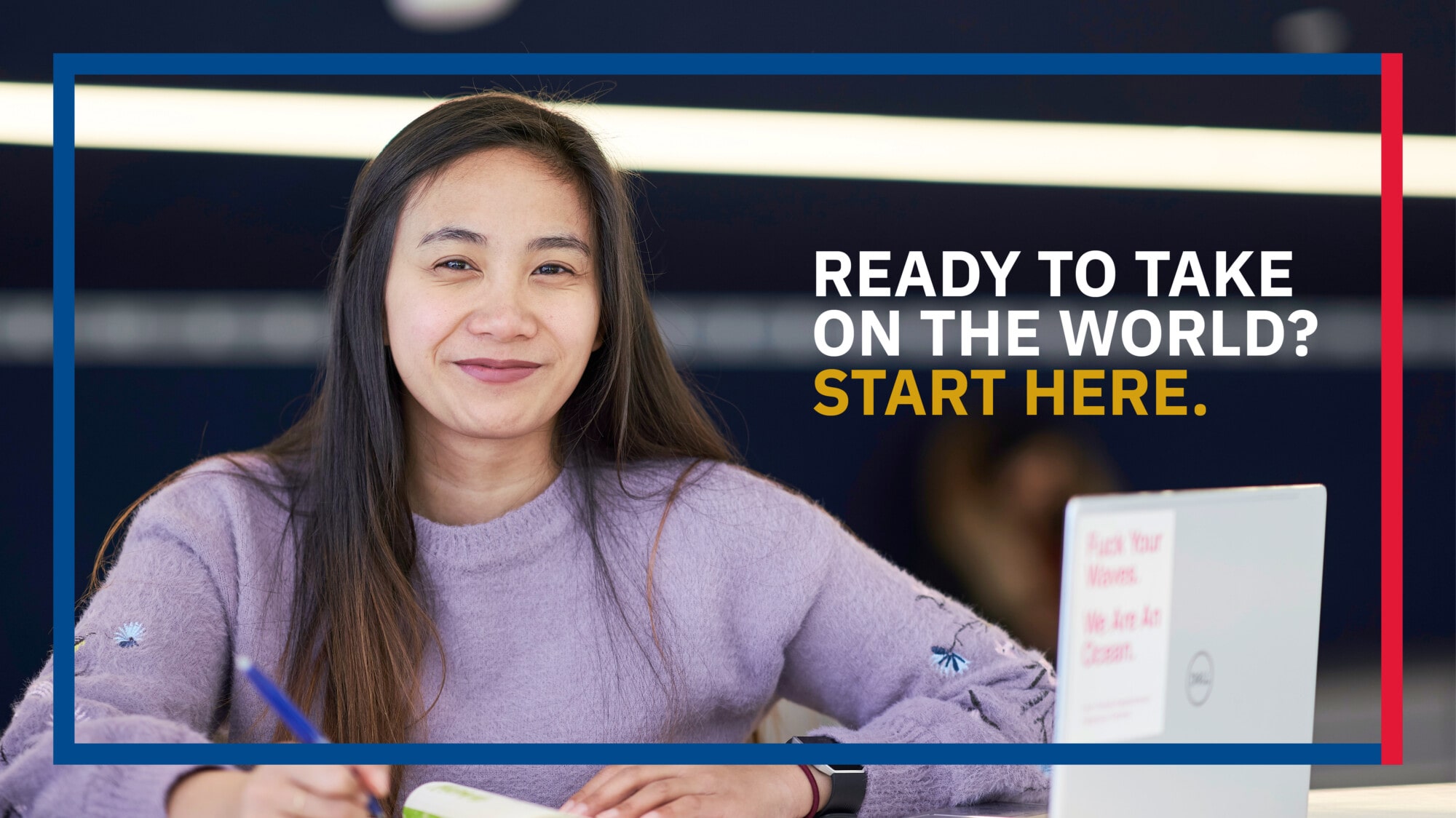 Glendon Campus Student Handbook 2021-2022
The Glendon Campus Student Viewbook is a bilingual digital environment and a print publication that doesn't just play off the web version. The Glendon print experience was created as a useful tool to highlight key information and important dates.