A digital platform that delivers everything expect from a leading law school.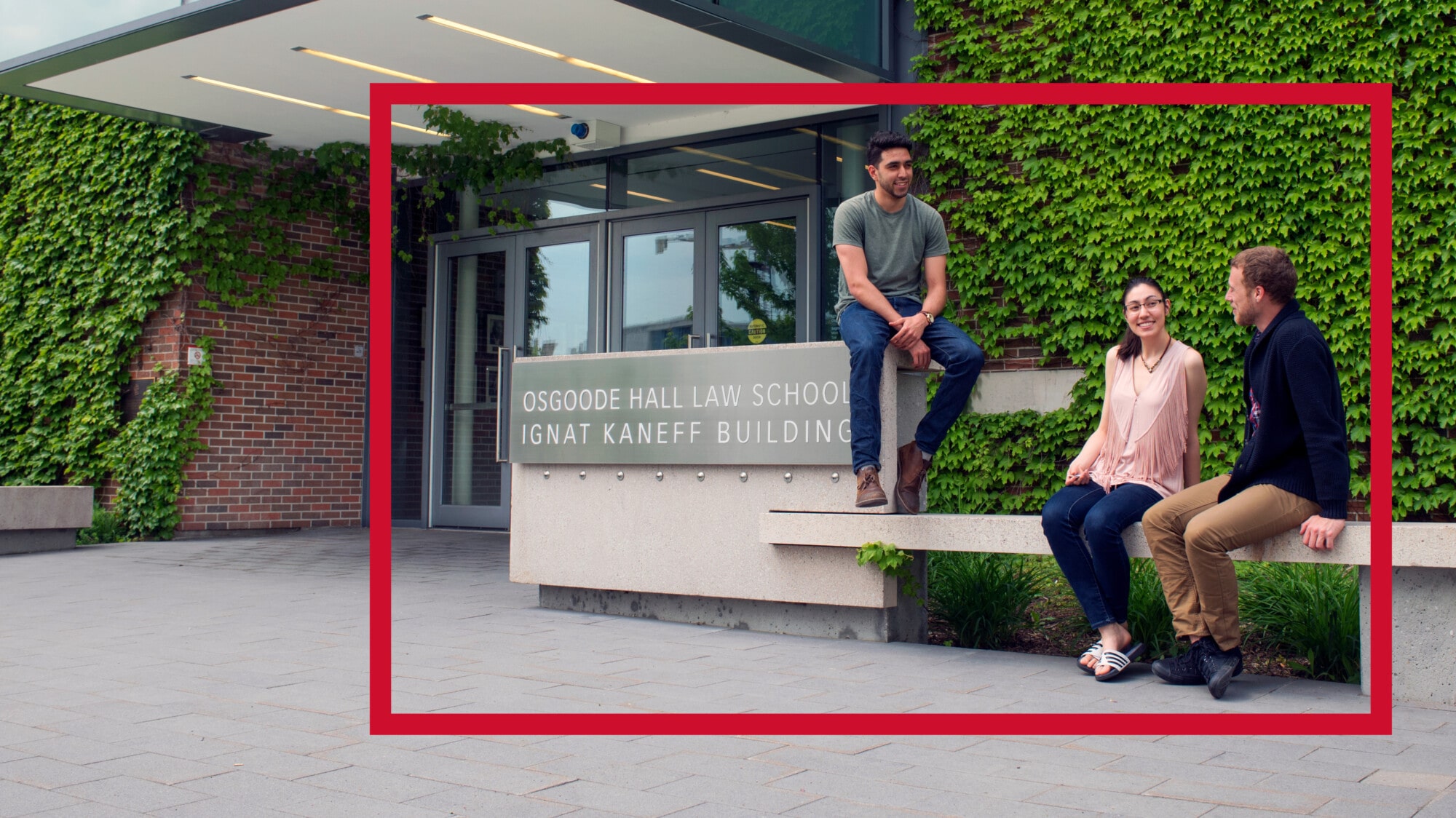 Founded in 1889, Osgoode Hall Law School is one of Canada's largest and most respected law schools and a centre of influential legal research and thinking. H&W was privileged to work with Osgoode to design and build a new website that reflects the school's inclusive and innovative approach to legal academics.

The project began with an in-depth discovery phase which included key stakeholders including the Dean and Osgoode Communications team. This informed our retooling of messaging, structure and copy for the new website. An audit of the existing site's information architecture was undertaken, with a lens on key audiences for the new site including Juris Doctor students, graduate students, faculty, and staff.
The new design introduces large imagery, and bigger, bolder typography. While it is tailored for Osgoode, the new site aligns with York University's overarching brand standards.
One of the new areas we built was a Research Showcase section which gives Osgoode a place to collect and highlight all of the great research being done by the faculty. Insights showed that the majority of students have no inherited knowledge of law school, so the addition of the "Life at Osgoode" section provides those future students a place to learn about equity, diversity and inclusion at Osgoode, student services and supports.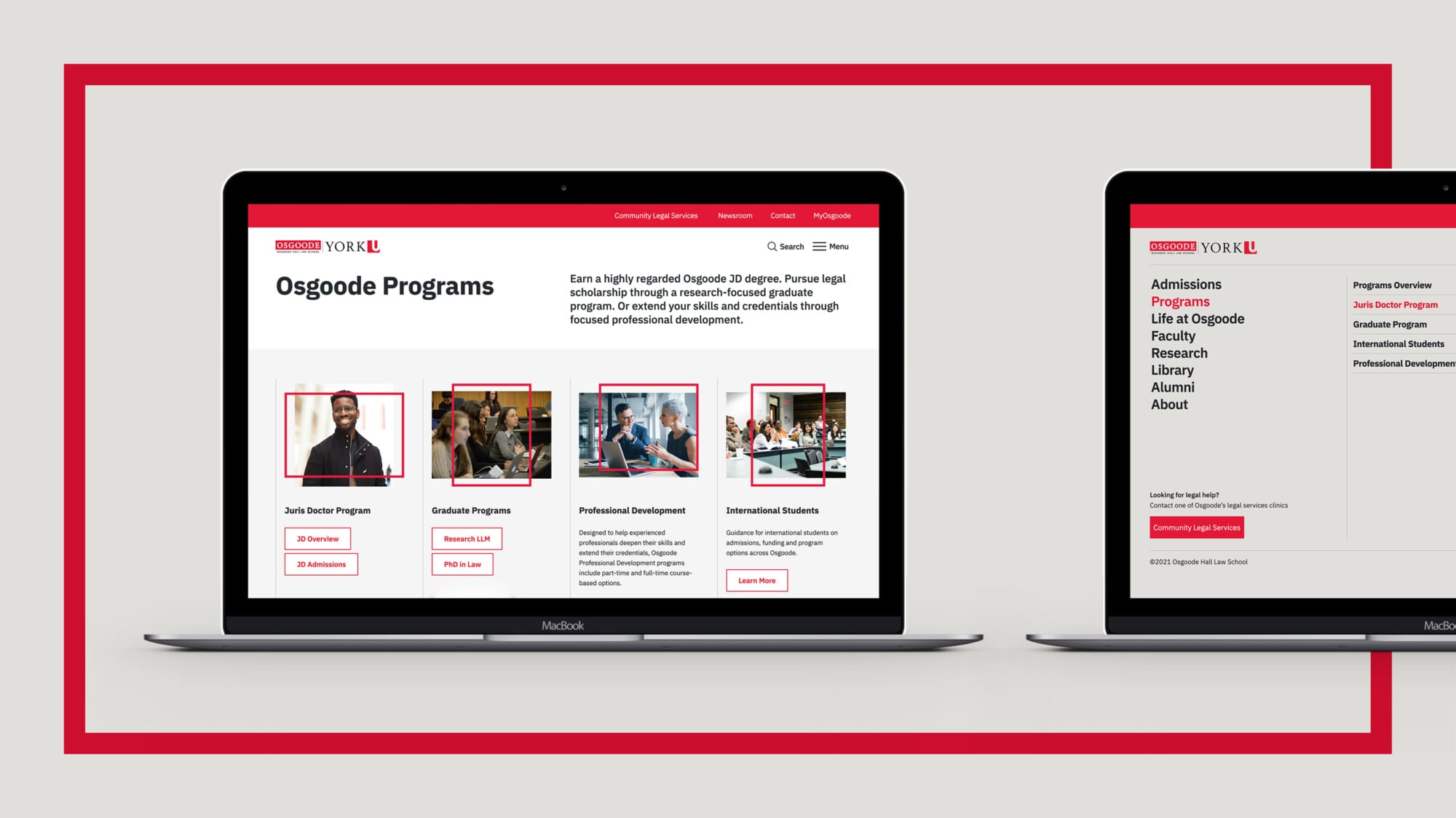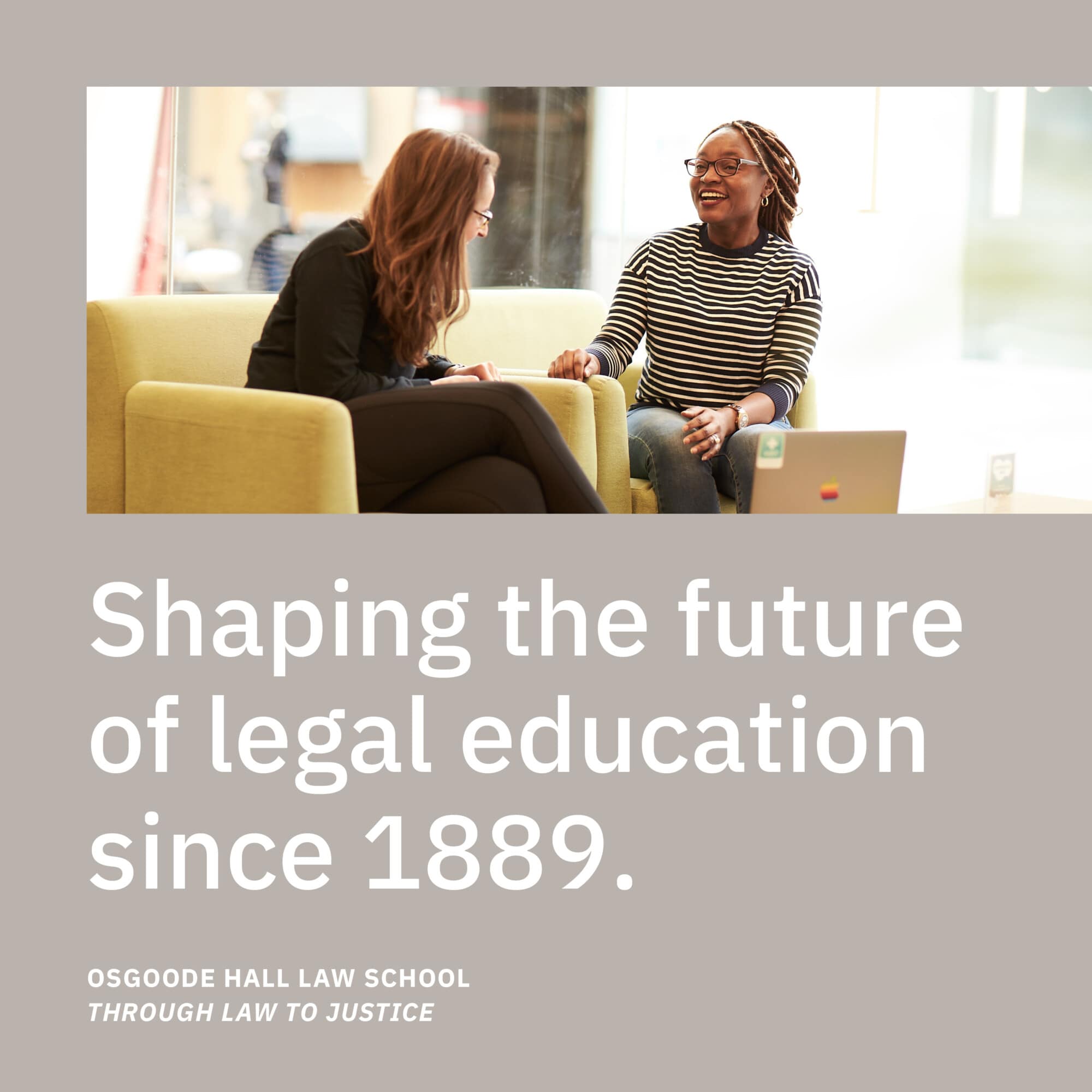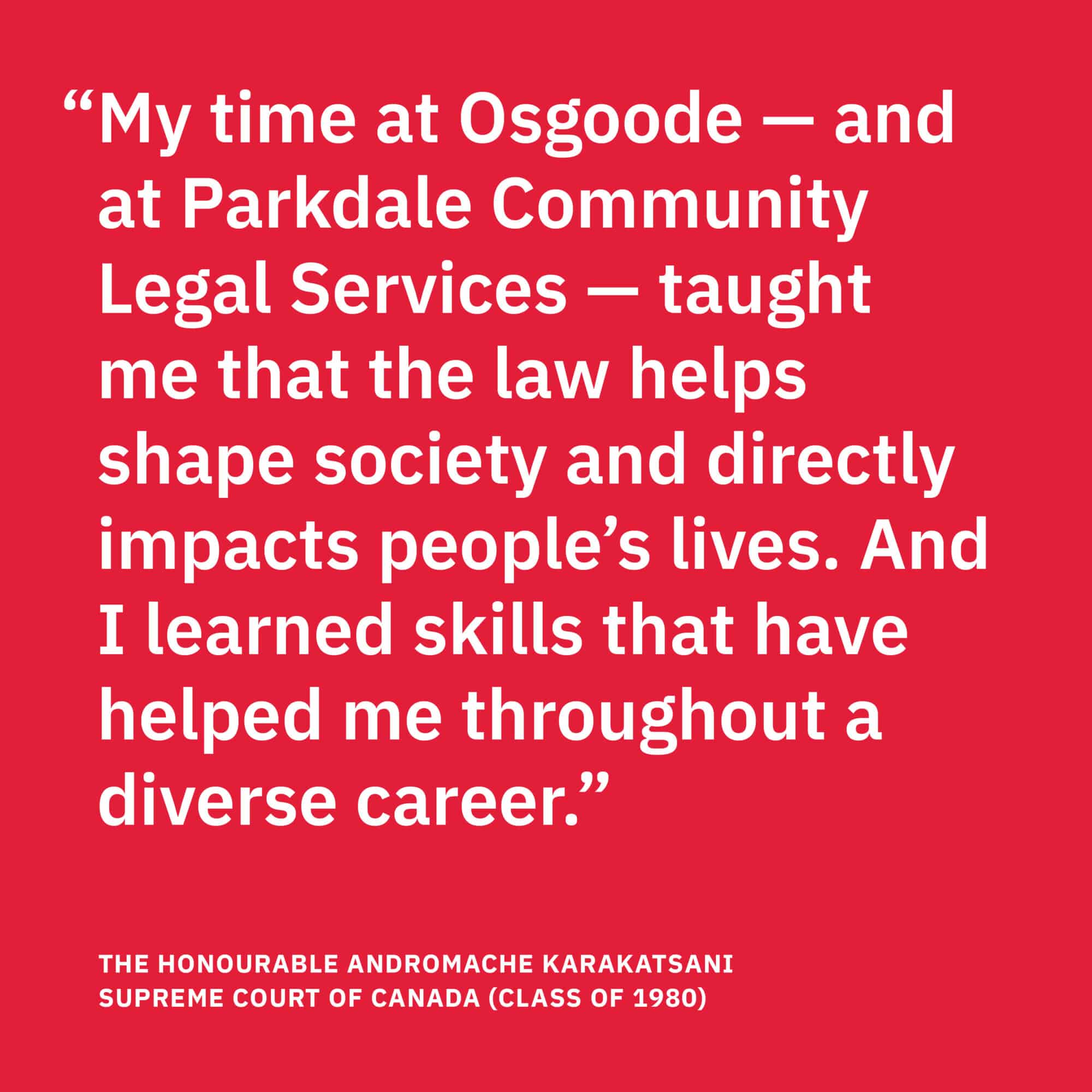 The other big component of the project was rebuilding Osgoode's portal for students, faculty and staff, named MyOsgoode. The new portal allows Osgoode staff to manage content, including events, within the same WordPress environment as the public-facing site. Content can be catered to each audience who each have their own dedicated, and protected, sections.
While proud of its longstanding history of excellence, Osgoode is firmly committed to the future of legal education in Canada. The new tagline we developed – "Osgoode Delivers"– is a commitment to the future and we feel the new website shows how the school does that in so many ways.