The Greatest Lesson of COVID-19: Listen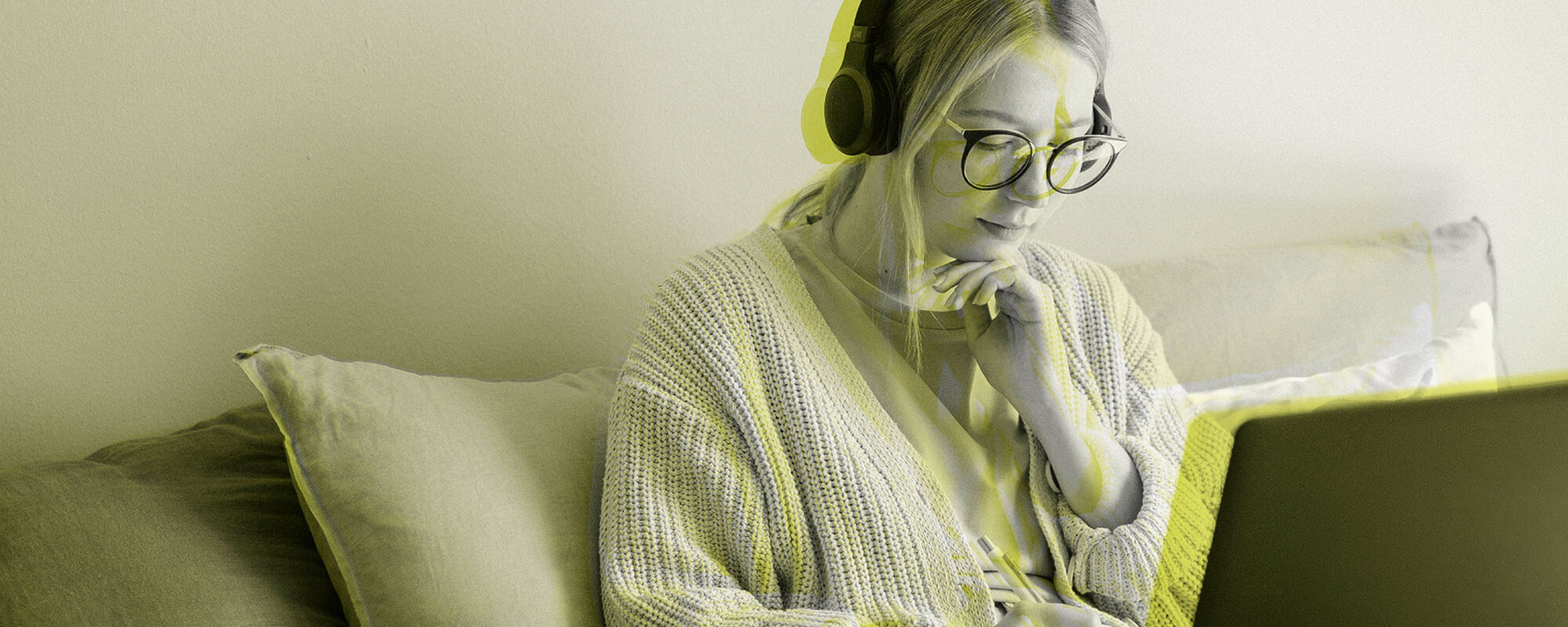 We have officially been out of the studio for one year. This isn't surprising as most of our peers and clients have also been out of their offices for 12 months. So rather than lament the last 365 days and reflect on the issues around Zoom calls, our homes becoming our studios, not being able to personally interact with our designers, or even sit outside on the deck for a BBQ, I thought that I would ask around about the lessons learned this year.

There were a few things that came up. Making sure that we monitored your work-life balance. Being aware of how many hours you were putting in beyond the workday. Drinking enough water. The biggest one, however, that kept coming up in my discussions and my own thoughts around our team had to do with listening.

Graphic designers have always listened. One of the skills we have is to ask all the questions, including sometimes silly ones, to understand our clients better. The kind of listening we have seen in the last 12 months, however, has had a lot to do with empathy. I learned a few years ago that asking someone who is contending with a health crisis or personal issues how they're doing is actually a very tough question for them. The question to ask is, "How are you doing TODAY?" Though it's a small tweak, it takes pressure off the person receiving the question. It means they only have to think in small increments. Sometimes it's easier to think in hours rather than days or months. That is what we have seen more of in this year. For a lot of us, we just didn't know what an individual day was going to bring. As well as the health crisis, there have been the social conversations around Black Lives Matter and Anti-Asian Hate. Mental health is being pushed right now and we are all benefitting from a kind ear.

As I write this, I'm sitting at home with my son who is out of school because there was a COVID-19 case in his class. Two hours ago, I had not expected that. My day changed quite quickly. Asking the question, "How are you today?" is the first step, but the really big responsibility is to actively listen to the answers. We have sadly had clients and suppliers of ours lose family members to COVID. The most important thing we did was give them the space to talk, if they wanted to, or allow them space when it was needed.

That, for us, has been the biggest lesson. To listen to each other and listen to how the people who surround us are feeling. Listening to what they are saying and also what they're not saying. It is important as we start to see the light, albeit at the end of the tunnel, that we take the empathic skills we have naturally come to embrace and continue to use those even beyond this pandemic. Active listening has, for us, become a skill that is just as important as sketching wireframes, choosing type or building spreadsheets.