No Problem Too Big or Too Small
Designing a process.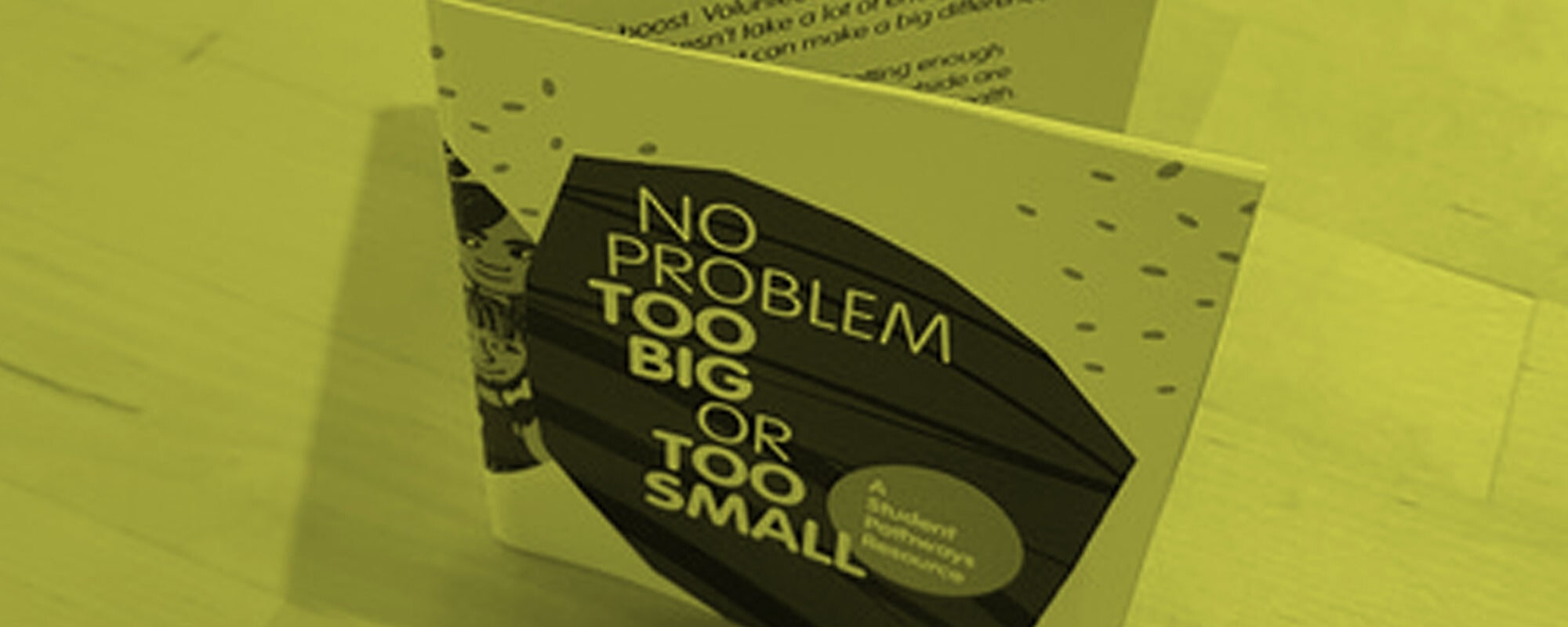 Recently, we have been working very closely with our fantastic client, School Mental Health Ontario (SMHO). SMHO helps school districts enhance student mental health through the use of evidence-based strategies and services. We recently completed a very important toolkit of information pieces. The toolkits are being distributed to various school boards through the province and provide materials such as a guidebook on cannabis legalization, tip sheets for teachers, and a series of posters to help children with stress management. 

Also in this toolkit is a student handout called No Problem to Big or Too Small which we helped create. We say we 'helped' because SMHO gave us a very interesting opportunity. The handout is a pocket resource for help-seeking. It says right on the cover it is for students, by students. The content was developed by a student committee that was assembled to guide the writing process of the resource to make sure that the language was useful and accessible for their peers. We were asked to work with the students to bring them into the design process. 

It was important that the students were the authors of the piece and that their voices and insights would ultimately shape the final resource. So, we designed a process that brought the student committee into the creation phase. Using a clear multiple-choice structure, we developed seven categories that the stakeholders would guide for us: Colour, Typography, Iconography, Illustration, Photography, Patterns and Layout. Along with the questions, we supplied a tab sheet that allowed the students to not only mark their choices but also comment on how they wanted the elements to be used. We tabulated their input and developed an assets toolkit for the design of the handout. Through a very iterative process, we included the students' input to help shape the final pocket guide.

The resource has been massively successful. It is on its third printing, and bundles of 25 guides were included in the aforementioned school board toolkits. It was a great project to work on with the students, and it was even included as one of the partners' resources during Bell Let's Talk Day.