Internships in the time of COVID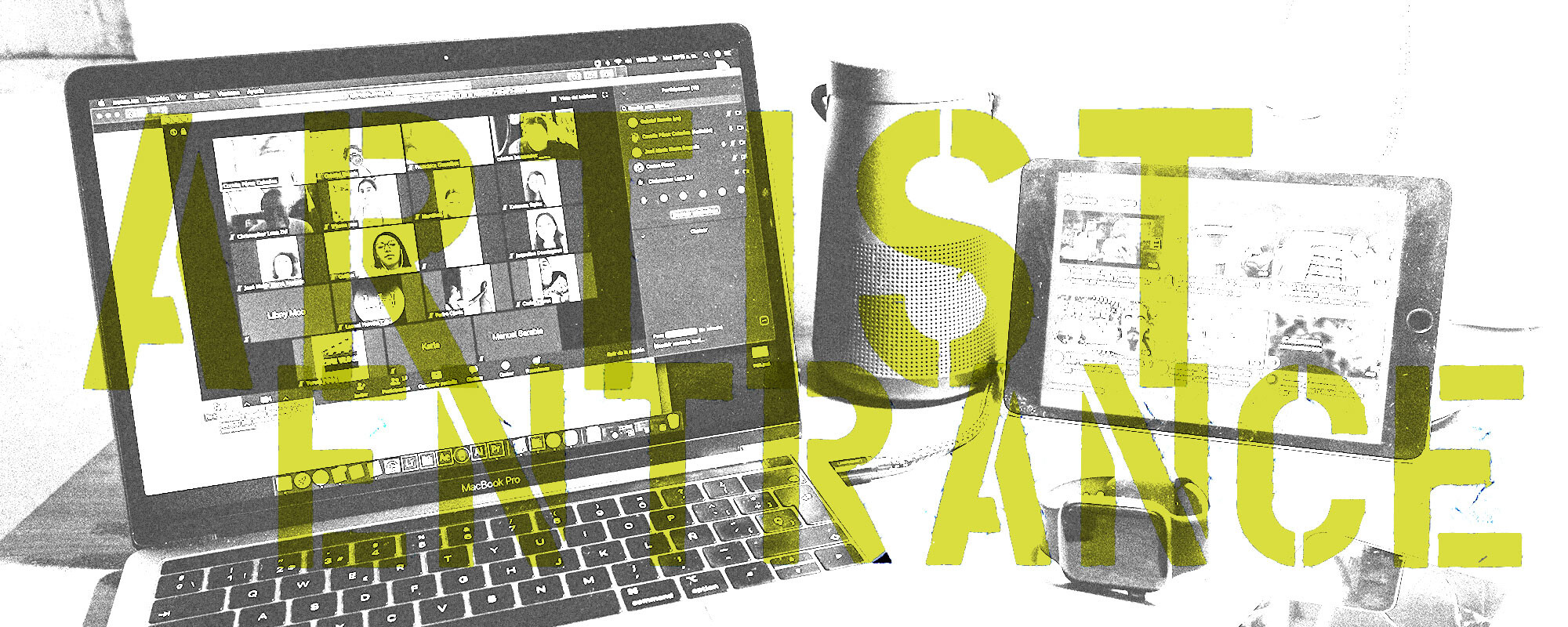 Over the years our studio has really spent time thinking about the importance of internships for the health of the community. We have always seen the opportunity for us to support and mentor emerging designers as a great responsibility. When COVID hit, however, we acted a bit like ostriches and stuck our heads in the sand. Frances Chen, our Design Director, and I could not work out a way to construct a process that felt comfortable. We really feel that the experience has to be of value to the student involved, and for that matter us too, and we just couldn't see it. Then Si An Choi contacted us at the end of the winter.

Si An was then a student at Humber College (congrats, now a graduate!!!) and reached out to enquire about an internship opening with us. She had seen me speak to her class (shout out to Nicola Hamilton) and wanted to learn more about us. Frances and I were impressed by Si An's work and thought this felt like the person that we could shape an online Zoom internship for. Turns out our instincts we right and we offered Si An the opportunity… and this is where I stop talking. We thought it might be good if Si An told you about her experience.

Dom: Before I spoke to your class had you heard of our studio?

Si An: No. When Nicola told us you were going to speak I had not heard of Hambly & Woolley. I really liked what you said though, about the experience of what students go through, that transition from graduate to working designer. That made me want to reach out and learn more.

Dom: You emailed me. Frances really liked your portfolio. I did too. What did you think when you met us?

Si An: I had been really nervous about our talk. I had looked at your website and liked the work. I am interested in magazine & editorial design and liked some of the projects that I had seen on there I wanted to know more about. When we talked, though, that nervousness faded away fairly quickly as both of you were very easy to talk to. You were both very funny and open with me, but also with each other. That made me feel very comfortable asking questions. You helped me to see that you both saw what you did as a profession, not just a job. I was so happy when you offered me the internship.

Dom: What were your experiences on that first day and week?

Si An: You brought me in right away to your status meeting and I was very nervous to meet the whole team, but again it seemed like there was a real connection with you all. It also showed me from the beginning that you are a design 'business'. Understanding how you tracked jobs was very insightful. I was really taking notes and trying to remember details as you went through the docket sheet. What did become clear is that you were very much about process, and you spent the time to create a system with me to check in every day. It felt to me as we went through the weeks that you really thought about what you wanted me to be involved in and that you found opportunities for me to research and design as well as help create production files for print and digital projects.

Dom: Anything that you found helpful during your time with us?

Si An: Yes: Frances! When I was feeling unsure about the work I was doing or if I wanted to bounce an idea around, Frances really opened her time up to help me and discuss work with me. Also, I think that Slack was a big help as part of your communication. I could find anyone very easily and everyone on the team was very helpful… but Frances was the best.

Dom: Were there any things you found didn't work or would change?

Si An: Hmmm, not things that I would change, but I found that I might have a hard job getting time with a few people. This wasn't because you would have helped me, but you, Andrew and Gord are busy on other things. Again, I think that Slack helped, but I did worry that I was bugging you even though you were always apologetic. So, sometimes while I was waiting for an answer, and couldn't move to another project, I would sit staring at a screen. Hee hee… I made sure I was there 9-5 even though during college my ideas generally came at night. I think this would have been a bit different in the studio. I know you had mentioned you had not had an intern join you on Zoom before. However, if I couldn't find you, Frances would always try and help me, so I didn't feel abandoned.

Dom: So, what are your takeaways from your time with us?

Si An: I loved it. I enjoyed the work and especially enjoyed the team. Your diversity of projects is very wide, too. I was asked to work on infographics, digital assets, print publications and emblems. It helped me to understand how a design studio runs as well, from status meetings to doing timesheets. It tested a lot of my skills and I got to know you, Frances and your practice very well. Thank you so much for the experience!